Protecting Life and Property
CSC Background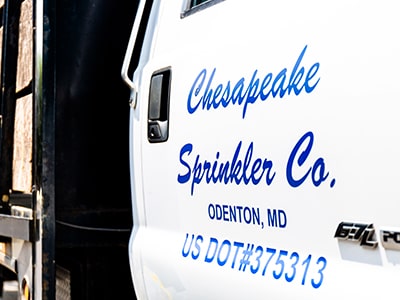 August of 1978 in Glen Burnie, Maryland, Chesapeake Sprinkler Company (CSC) opened as a small family owned business by James R Anderson Sr. and James R Anderson Jr. With 10 children, 9 of which are boys, and a strong connection to the Fire Protection market, James Sr wanted to provide the opportunity to work for yourself and live the American dream. The mission was to provide comprehensive and high-quality fire sprinkler systems at a competitive price.
By 1984, the demand for our services lead to the opening of an office in Lorton, Virginia which would be relocated to Ashburn, Virginia in 1987 to address the projected growth around Dulles Airport.
The success continued. In 1988, Chesapeake Protection was opened in response to the growing inspection and maintenance market. In 1990, we to our new facility in Odenton, Maryland. It was built to provide room needed to enhance our fabrication shop and provide warehouse, office and training space for CSC and CPS. Our family owned business was on its way to becoming a leader in the Baltimore/Washington metroplex.
CPS Background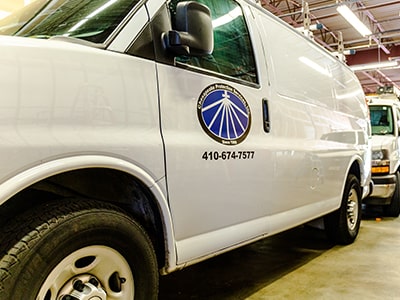 In 1988, the founders of Chesapeake Protection Services in coordination with ownership of Chesapeake Sprinkler Company saw the need for an after installation service company. At this time in the industry, there were few choices for companies qualified in performing inspection, testing, service and maintenance to the various types of life safety systems. Most companies of the era were performing service solely to supplement ongoing installation projects.
Chesapeake Protection Services was instituted to bring the "one stop shop" mentality to the marketplace to offer better, more affordable service choices.
At Chesapeake Protection Services, we know fires can cause damage to your property, interrupt your business, cause potential injuries and even result in death. We have seen the results of poorly maintained systems first hand. Some businesses never do recover from the product damage, critical information loss, technology failures and interruptions that a fire can cause. Our primary mission is to protect life and property through a stringent Inspection and Testing program custom tailored for each client and each site.
Training
Keeping our Employees safe and updated on the latest technology regarding fire sprinkler and fire protection services is vital to us at Chesapeake Sprinkler Company and Chesapeake Protection Services. Having them adhere to our level of quality and services through proper training ensures that our clients get the best service from our employees. Below are some pictures from our training center at Chesapeake Protection Service's office: 1913-A Betson Ct., Odenton, MD 21113.