New Installations exist to provide high quality Fire Protection Systems to customers in the Baltimore-Washington DC region at a reasonable cost. The extensive combined experience of our management, sales, design, fabrication and installation team assures the highest quality and on time delivery of your Fire Protection System.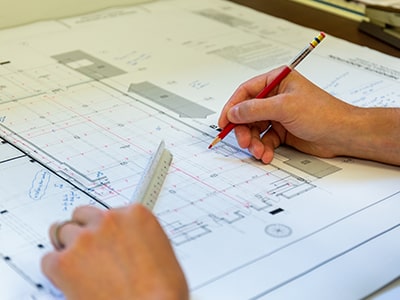 Estimating
Our highly experienced and knowledgeable sales team understands how to provide the Fire Protection Systems you need at a reasonable cost. We are well equipped to handle any size job. From small tenants and remodels to large high-rise complexes. Our sales team will provide competitive pricing for your project. With a great knowledge of local codes and requirements they can identify potential issues before they become one.
---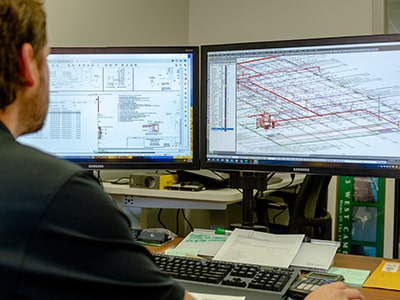 Design
Every building is unique with its own design challenges. Our NICET certified design team will provide the systems that best fits your application. With the latest and most effect tools our fire protection system designers will meet your needs. We encourage and support continuing education and certification to ensure our team has what it takes to provide a system design which is efficient, coordinated with other trades and code compliant. Tenants, remodels, 3D Coordination of large projects. Our team can provide what you need.
---
Fabrication
Our Fabrication Facility is fitted with high quality, high volume, well maintained equipment to provide systems efficiently, accurately and expeditiously. Our staff of machine operators, welders and shop foremen provide the demand of our customers. We update and employ the latest technologies and equipment to ensure they have the tools they need. This provides high quality, on time fabrication at a very competitive price. With a large and productive fabrication facility we can provide systems and meet schedules when others cannot.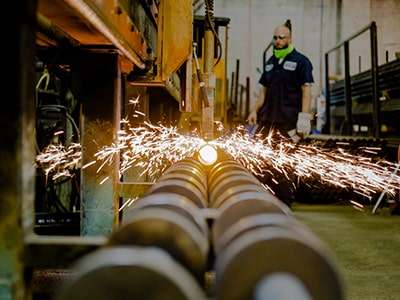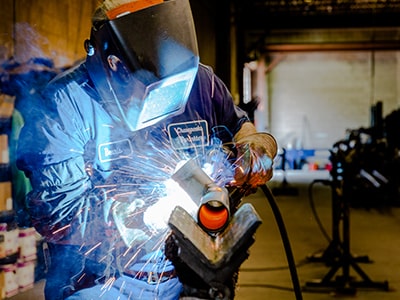 ---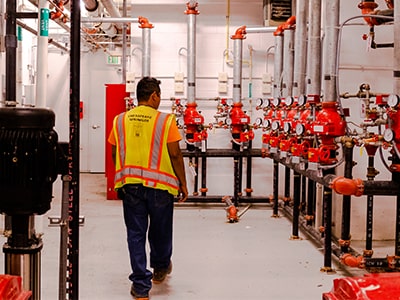 Installation
The soldiers of our organization. We are so fortunate to have the quality of field personnel that we do. Foremen, fitters, helpers. Making the design a reality. Providing on time high quality installation. Can't say enough about these guys. They are true artisans. Dedicated to getting your job done on time. We fully support our installers with the education, training, equipment and tools they need to make your job happen safely and on time.