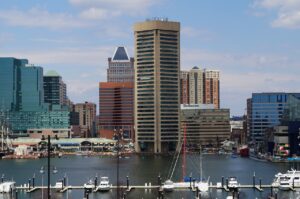 As a property owner or resident, you must know your building's fire safety measures. By collaborating with your neighbors, you can take steps to maximize fire safety. Here are some helpful fire safety tips specifically for high-rise buildings.
High-Rise Complexes Should Be Fully Equipped 
Tall buildings or buildings with multiple floors must have automatic sprinkler systems. This is because the height of such high-rise structures makes it difficult to fight fires from the outside, forcing emergency personnel to enter the building to combat the fire. Additionally, the large number of occupants in these buildings makes it challenging to protect each individual. Therefore, property owners must ensure that their facilities have properly installed automatic sprinkler systems. For safety purposes, it is advisable to engage the services of a professional fire protection company to conduct a risk assessment on your building. This will enable you to determine the impact of potential hazards on the design and functionality of the building's automatic sprinkler system. Chesapeake Sprinkler is a dependable company that can assist you in devising a plan, designing, and installing a fire sprinkler system that seamlessly integrates with your building's structure while also considering risk factors.
Have An Escape Plan
You should familiarize yourself with all available fire exit stairs on your floor, significantly if the nearest one is obstructed by fire or smoke.
High-Rise Properties Should be ADA-Compliant 
Elevators are convenient for individuals who use wheelchairs or walkers. However, during a fire, the use of elevators is not recommended. Therefore, building managers should consider purchasing evacuation chairs to save lives.
Exit And Stairwell Doors Should Be Visible
Ensure that exit and stairwell doors have clear markings and are not obstructed by security bars, debris, or clutter. If you need help determining whether your building can handle a fire emergency, contact Chesapeake Sprinkler. Our team of experts can evaluate your fire protection systems to ensure they are in optimal condition.
Contact Chesapeake Sprinkler Company Today!
Chesapeake Sprinkler Company is a leading fire sprinkler contractor in the region, which is now a 100% employee-owned (ESOP) company. As a full-service fire protection company, we offer design, fabrication, installation, testing, maintenance, and inspection of fire protection systems—everything you need from your fire suppression specialist.
For more information, please email or call our Odenton location at 410-674-7041, our Ashburn location at 703-729-5150, or for service/maintenance Chesapeake Protection Services at 410-674-7577. For emergencies, call 800-298-3473 (FIRE). Feel free to keep in touch through Facebook, Twitter, or LinkedIn!