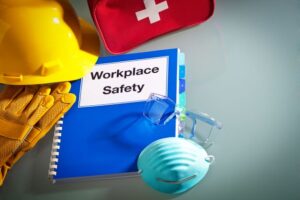 Fires in the workplace can cause significant harm, resulting in expensive repairs and damages to commercial properties. Moreover, it can also negatively impact the health and safety of customers and employees. Therefore, it is crucial to implement measures to minimize the risk of workplace fires and ensure the safety of everyone. Here are four valuable tips for practicing fire safety in the workplace.
Reducing Workplace Fire Hazards
Maintaining fire safety in the workplace can be achieved by minimizing fire hazards. This involves ensuring that products, materials, and equipment with a high risk of causing fires are used, stored, and disposed of correctly. Additionally, it's crucial to raise employees' awareness of fire hazards, especially in areas prone to fires, such as break rooms, storage rooms, and server rooms. Employees can play their part in preventing or reducing fire hazards by following these tips in the workplace:
Report any electrical hazards caused by faulty wiring or damaged outlets and cords. 

Avoid overloading outlets and circuits

Refrain from smoking in the workplace. 

Properly use, store, and dispose of flammable materials. 

Do not leave appliances like ovens and stoves unattended while they are in use.
Emergency Exits Should Be Marked and Cleared
It's crucial to keep emergency exits well-labeled and accessible in the workplace, as an unexpected fire can occur at any time. It's equally important for employees and customers to know the location of emergency exits within commercial premises, which can be achieved through diagrams or fire safety training.
Maintaining Fire Safety Systems and Fire Extinguishers
It is common for commercial properties to have fire safety systems in place to prevent workplace fires. Since fires can happen unexpectedly, it is crucial for commercial properties to regularly inspect, test, and maintain these systems and extinguishers to ensure their proper functioning and up-to-date status.
Teaching Fire Safety Guidelines and Procedures
It's common for workplace fires to be caused by human error, so every workplace should have established safety guidelines and procedures that employees can follow in an emergency. This type of information is typically covered in fire safety training. During this training, employees learn about evacuation plans, fire hazards, fire prevention, how to respond to a fire, how to use a fire extinguisher, and other relevant topics. By educating employees on fire safety guidelines, they will be better prepared, safer, and able to remain calm in a fire emergency.
Contact Chesapeake Sprinkler Company Today!
Chesapeake Sprinkler Company is a leading fire sprinkler contractor in the region, which is now a 100% employee-owned (ESOP) company. As a full-service fire protection company, we offer design, fabrication, installation, testing, maintenance, and inspection of fire protection systems—everything you need from your fire suppression specialist.
For more information, please email or call our Odenton location at 410-674-7041, our Ashburn location at 703-729-5150, or for service/maintenance Chesapeake Protection Services at 410-674-7577. Feel free to keep in touch through Facebook, Twitter, or LinkedIn!